Samsung: Copying accusation is "offensive," company wants to "simply compete"
: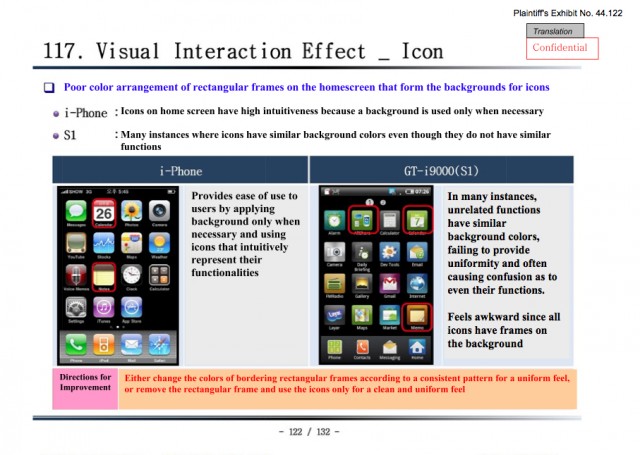 Apple lawyers want jurors to visually determine how "offensive" copying allegations are.
SAN JOSE, CALIFORNIA—The third day of testimony in the blockbuster
Apple v. Samsung
patent trial is underway, and Samsung strategy officer Justin Denison faced some uncomfortable questions this morning. Denison took the stand and fielded questions from an Apple lawyer about an internal e-mail discussing a "crisis in design" at Samsung.
In the long e-mail, a Samsung designer, sometimes waxing poetic, described how he felt his company was behind the iPhone when it came to user interface (UX) features. The e-mail, translated from the Korean, was displayed to the jury. The selected excerpt read:
All this time we've been paying all our attention to Nokia, and concentrated our efforts on things like Folder, Bar, Slide, yet when our UX is compared to the unexpected competitor Apple's iPhone, the difference is truly that of Heaven and Earth.
Read 29 remaining paragraphs | Comments